Our children grow up so quickly and ideally we want to preserve the memory of every precious moment forever. Professional children's portraits are a great way to keep record of different stages of your little one's childhood. Printing them as a cyanotype will result in an image of timeless elegance that will be more than a snapshot in time, but a treasured memory for many years to come. So, in addition to digital printing services on high quality photo paper or canvas, I also offer to print your favourite image or images as cyanotypes on fine art paper.
Every cyanotype is a unique piece of art and handcrafted to a high standard. They are the result of a chain of processes and in order for you to be absolutely happy with your piece of art you will have the opportunity to make a few choices along the way.
You will be able to choose any of the images of your photo shoot you to have turned into an art work. I am happy to advise you on which images would be most suitable.
You then have the choice between smooth or textured art papers, giving very different impressions.The standard size of the images is 28cm x 38cm (paper size) but if you have a preference for a different size or format I am more than happy to accommodate this.
Your cyanotype will be finished in the beautiful crisp Prussian blue tones
Our bespoke framing service offers floating mount with wooden frames in a choice of styles and original Farrow&Ball colours.
Turn around time is usually around 6 weeks.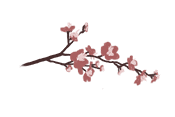 If you would like to know a bit more about cyanotypes and the process involved in producing them you can find further information here.