Hi,
I am Annika, a studio photographer in West London. I offer child photography, family photography and pet photography as well as head shots, dance photography and any other photographic request you might have.
I think I can describe myself as relaxed and calm, qualities that translate into my sessions. Childhood is short and precious and I enjoy turning some of these moments into small pieces of art in a genuine and joyful way. I aim to provide authentic, artistic portraits that reflect the sitter's personality. Post-processing is an important part of my work to ensure that your images are perfect and exactly as you love them without looking over-edited. I am setting high standards for my work and will only deliver high quality images and prints.
 

Photography is a way of feeling, of touching, of loving. What you have caught on film is captured forever… It remembers little things, long after you have forgotten everything.

— Aaron Siskind
I originally trained as a doctor in Germany and worked as a paediatrician both in Switzerland and in London. A few years back, after having three children myself, I found that my priorities had shifted and that I needed to nurture my creative side more. I decided to go back to college and passed a National Diploma in Photography with double Distinction. From there on I never looked back and put all my passion into learning and improving my skills. The first, and for me very important step was to get a professional accreditation from the Master Photographers Association (MPA), one of the longest standing photographic associations in British history and the qualifying body for professional photographers. Apart from being a 'Certified Photographer' which confirms that I am working to a professional standard I qualified as a Licentiate with the MPA last year.
My studio work does not only include families, children, pets and head shots but I also love creative challenges. Some of my favourite projects were illustrating a cook book, doing fashion shoots of some breathtaking costumes and working with musicians to create images for their shows and albums.
Apart from photographing children I am keen to experiment and find creative ways to express myself through photography and digital manipulation. I love the outdoors, so as often as possible my family and I try to escape the big city and you can find us at the beach, in a forest or any other wilderness.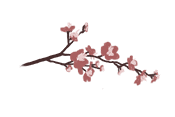 If you would like to see what else I am up to – just have a look at my blog or follow our adventures on instagram and if you have any questions or comments please contact me. I am looking forward to hearing from you!