Hi! I am Annika, a fine art child photographer in  West London.
I specialise in fine art child portraiture. I aim to provide authentic, artistic photographs that reflect your child's personality. In addition to contemporary fine art prints I offer to handprint your images as cyanotypes – unique pieces of art using a historic process.
Photography is a way of feeling, of touching, of loving. What you have caught on film is captured forever… It remembers little things, long after you have forgotten everything.

— Aaron Siskind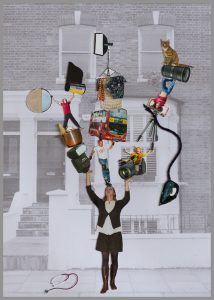 Being busy in our everyday life often lets us forget to appreciate the little things, to remember them. I felt this immensely when I worked as a doctor and tried to be a good mum to my three children at the same time. I decided to take a step back and instead of rushing through their childhood I wanted to enjoy and capture it. I always had a passion for photography so getting a solid photographic education at college was the obvious next step. Now our often chaotic life inspires me.
This cut and paste paper collage, that I did a while ago, sums up my days pretty well. I am sure every parent feels similar on most days. Experiencing how much our daily juggle can distract from cherishing the here and now with our children and how much I treasure quiet but candid images of my children made me want to capture this for other families, too. As a child photographer I enjoy turning those fleeting moments into small pieces of art in a genuine, authentic, and joyful way.
Apart from photographing children I am keen to experiment and find creative ways to express myself through photography and digital manipulation. I love the outdoors, so as often as possible my family and I try to escape the big city and you can find us at the beach, in a forest or any other wilderness.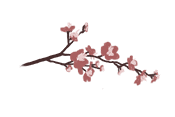 If you would like to see what else I am up to – just have a look at my blog or follow our adventures on instagram and if you have any questions or comments please contact me. I am looking forward to hearing from you!