If you would like to focus on the fleeting time your children are small and would like to capture them in more variety than in a family session, then a dedicated child portrait session is the right one for you. You can bring different outfits for your little ones (including fancy dress) and we will form the session around your child and their unique character.  I strive to produce timeless and artistic children's portraits by making the sessions enjoyable, relaxed and playful to capture your child's true self. The images will comprise more posed formal images, candid images as well as some dancing, jumping, active shots. Only the best images are then hand-edited to create a truly unique and tasteful piece of art.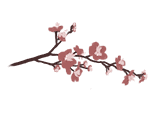 ~ £69~
The session fee for your child portraits includes 
a one-hour studio photo session

a pre-session consultation ( in person, by email or over the phone)

a one-hour viewing session

hand-editing to the highest standard of your selected images

one 8×10″ print
I want you and your child(ren) to know exactly what to expect before, during and after your session so you can enjoy it without worries. If you have any questions at all, please contact me.