I strive to produce timeless and artistic children's portraits by making the sessions enjoyable, relaxed and playful to capture your child's true self. Only the best images are then hand-edited to create a truly unique and tasteful piece of art.
I believe in an uncomplicated price structure and I think you should know exactly what investments are involved and what you will receive when booking with me. But as every family prefers a different way to display their images, you have a choice of different wall art or print options.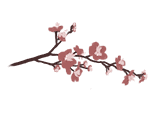 ~ £390~
The session fee for your fine art child portraits includes 
the studio photo session

a pre-session consultation ( in person, by email or over the phone)

hand-editing to the highest standard of the best images which will be displayed in your viewing gallery

10 high resolution digital files of your favourite images with printing rights on a beautiful wooden USB stick

Printed wall art up to size 20"x16" with a choice between

A canvas print 

A Dibond print 

A framed fine art print (print size 16"x12")

A cyanotype on fine art paper  (print size 15"x11")
                   or
10 unframed fine art prints in 10"x8"
Additional prints, products and digital files can be purchased separately at a reasonable price.
Before the session: A deposit of £50 is due at the time of booking to reserve your session. This is part of your session fee and is non-refundable but transferable should you need to rebook the session for a different date. The remainder of your session fee is due at the time of the session. In our pre-session consultation we will discuss your ideas and wishes for the session, you will receive guidance on clothes and I will answer any questions you might have. Photo sessions can take place in my photography studio in W9. I am always happy to discuss any of your and your child's questions, ideas or wishes over the phone, by email and also in person.
Your session: You bring a selection of outfits to the session and together we decide on the best options. Your outfits can be complemented by pieces and props from the studio wardrobe. I encourage at least two outfit changes during a session. From here you can sit back and relax as I will gently and playfully guide your child through the session. Most images will be gently posed but I like to include some more candid shots in your gallery as well. Depending on the age of your child the session will take around 1 hour.
After the session: 2-3 weeks after the session you can view the edited images at a viewing session or via a password protected online gallery. At the viewing you can choose which images and fine art photographic print package you would like to order. The online gallery will be active for 7 days to give you enough time to choose the best product for you. I am always happy to help you decide and answer any questions you might have.
---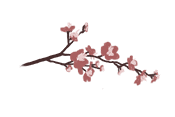 On few occasions throughout the year I offer mini-sessions that are set on specific dates. These sessions cost £150 for 30 minutes and include 5 images as high resolution digital files. These sessions are limited and if you would like to be invited to the next mini-sessions, just contact me.