If you require a photographer for some special project I can offer you bespoke services. Whether it is product photography, fashion photography or food photography or if you would like me to capture a hobby – I would be delighted to work with you to develop your ideas into artful creations. Nothing is too unusual (or too mundane) not to be turned into beautiful images!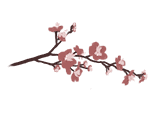 Some projects need to be captured on site. If natural light is unavailable or insufficient I will bring my mobile studio to you.
Contact me to discuss your ideas and to receive a quote!