If you are looking to give the experience of a photo session as a present then Gift Certificates are perfect. You have the choice between
Family Photography Gift Certificate
Child Photography Gift Certificate
Pet Photography Gift Certificate
Dance Photography Gift Certificate
Newborn Photography Gift Certificate
or a Gift Certificate for general Portrait Session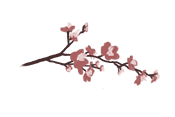 Gift Certificates include
a one-hour studio photo session
a pre-session consultation ( in person, by email or over the phone)
a one-hour viewing session
hand-editing to the highest standard of your selected images
one 8×10″ print
~all for £69~
Gift Certificates are usually valid for 12 months but due to the current situation they are now valid for 15 months.
Newborn Photography Gift Certificate are currently available for £39 as I am building my portfolio for this.
In addition I offer product vouchers to certain values so your loved one can choose from any of my products using these vouchers.
If you are interested in purchasing a voucher or if you have any questions please contact me or send me an email to info@annikabloch.com.
I am looking forward to hearing from you!