If you are in need of new headshots, whether for your website, your acting profile or any other use, I offer headshot sessions that last 30min and provide you with 3 digital images of your choice.
You are encouraged to bring in one or two outfit changes and together we decide on the best look and atmosphere for your images depending on their purpose. The session will be calm and relaxed and through flattering lighting and purposeful positioning we will let you shine in your best light and show your beautiful self.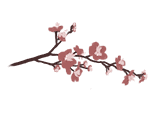 ~£99~
The session fee for your headshots includes
a pre-session consultation (by email, over the phone or in person)
a 30 minute studio session
a digital viewing gallery with your best images to choose from
hand-editing to the highest standard of your selected images
3 images as high resolution files for digital download
I want you to know exactly what to expect before, during and after your session so you can enjoy it without worries. If you have any questions at all, please contact me.