It's Mother's Day soon and what would be nicer than having some beautiful natural portraits taken with your little ones?
Whether you are bringing your mother, your new baby or an active toddler or a reluctant teenager, you are welcome to to my Mummy & me Mini Sessions this February and March. And of course you can bring more than one child!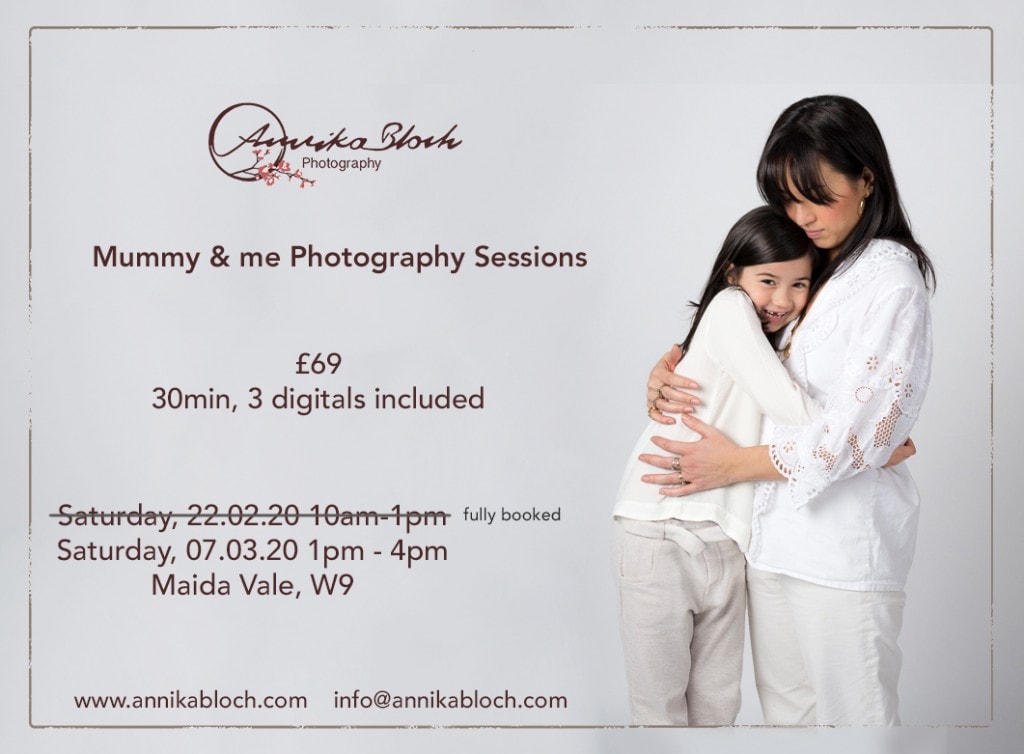 The first sessions on Saturday, 22.02.20 are now fully booked but I do still have some availability on
Saturday, 07.03.20 1pm – 4pm
All sessions will be held at the Yaa Centre in Maida Vale, Chippenham Mews, W9 2AN.
The sessions will last 30min and will focus on your unique and beautiful relationship. Ideally you should dress in white or pastel colours to really match the style of these sessions, bring a smile and relax!
£69
Included are 3 digital high resolution files as download. You can, of course, purchase more digital files as well as prints and wall art if you so wish, after the session.
To book give me a call, drop me an email or fill out my contact form and together we can find the most convenient date and time for you.