Our pets are part of our family. So why not have some beautiful professional portraits of them? Whether you bring in furry, feathery or scaly friend – I am happy to photograph them all. I will work around the needs and quirks of your little friend and try to capture their unique personality. Only the best images are then hand-edited to create a truly unique and tasteful piece of art.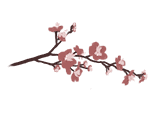 I am happy to offer the pet photography session for an introductory price of
~ £69~
The session fee for your pet portraits includes
a studio photo session of up to one hour (usually much shorter)
a pre-session consultation ( in person, by email or over the phone)
a one-hour viewing session
hand-editing to the highest standard of your selected images
one 8×10″ print
In addition to the included print I offer a large choice of different wall art or print options with prices starting at £39. If you would like to know more about what to expect before, during and after the session, you are most welcome to contact me.
---