No matter how you want to present your portraits I will try my best to offer you exactly what you are looking for. If you would like a full product guide please contact me and I will send one out to you.
I am extremely proud of the products I can offer you. They are all fabricated to the highest professional and museum standard to last and give you joy for many years to come.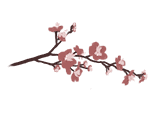 Acrylics
Acrylics are modern and sleek way to present your portraits.
Your image is mounted behind 5mm crystal clear plexiglas that also offers UV protection
High quality white backing seals your portrait against moisture and heat.
The frame is hidden behind the image and thus gives it a frameless and floating impression with the light catching it from every angle.
You have the choice between a gloss or a matt finish.

from £219
Framed portraits
Framing your portraits offers you a large choice of options.
You choose if you want to display a single image or a collection of portraits
Your portraits will be mounted professionally and beautifully in your choice of frame.
While collections will always be mounted traditionally with mount board and behind plexiglas, you can choose to have your single image mounted without any glass or mount. Instead it sits suspended in a wooden tray frame and is protected by a gloss or matt varnish. This way of mounting makes your portrait resemble a painting while maintaining a fresh and modern look.


from £219
Canvas
This canvas is one of the highest quality on the market.
They are hand stretched on 38mm wooden bars
Each canvas is coated with a UV protective varnish to give it that extra protection
You have the choice between black or white side panels or to continue the image onto them.
The canvas sits flush on the wall or you could add a custom frame.

from £139
Blue Prints
Every Blue Print is a unique piece of art and handcrafted to a high standard. They are the result of a chain of processes and in order for you to be absolutely happy with your piece of art you will have the opportunity to make a few choices along the way.
You will be able to choose any of the images of your photo shoot you to have turned into an art work. I am happy to advise you on which images would be most suitable.
You then have the choice between smooth or textured art papers, giving very different impressions.The standard size of the images is 28cm x 38cm (paper size) but if you have a preference for a different size or format I am more than happy to accommodate this.
Your Blue Print will be finished in the beautiful crisp Prussian blue tones
Our bespoke framing service offers floating mount with wooden frames in a choice of styles and original Farrow&Ball colours.
Turn around time is usually around 6 weeks.

from £269
Fine Art Prints
Fine Art Prints stand out from usual photographic prints as they are printed to the highest standard on fine art paper with a smooth texture. This really emphasises the beauty of portraits and turns them into pieces of art. All prints come in an off-white presentation mount and are ready to be displayed in any standard frame.

from £39
Digital Files
Digital files are perfect if you want to print your images time and time again or use them for photo gifts, calendars etc.
You receive the images in the highest resolution and quality
All images also come pre-sized for use on social media in case you would like to share them this way with family and friends
You have printing rights for your images so you can have them printed whenever and wherever you like
Your images come on a beautiful wooden USB stick for you to keep and print again and again

from £49
As well as the above products I offer collections that are heavily reduced.