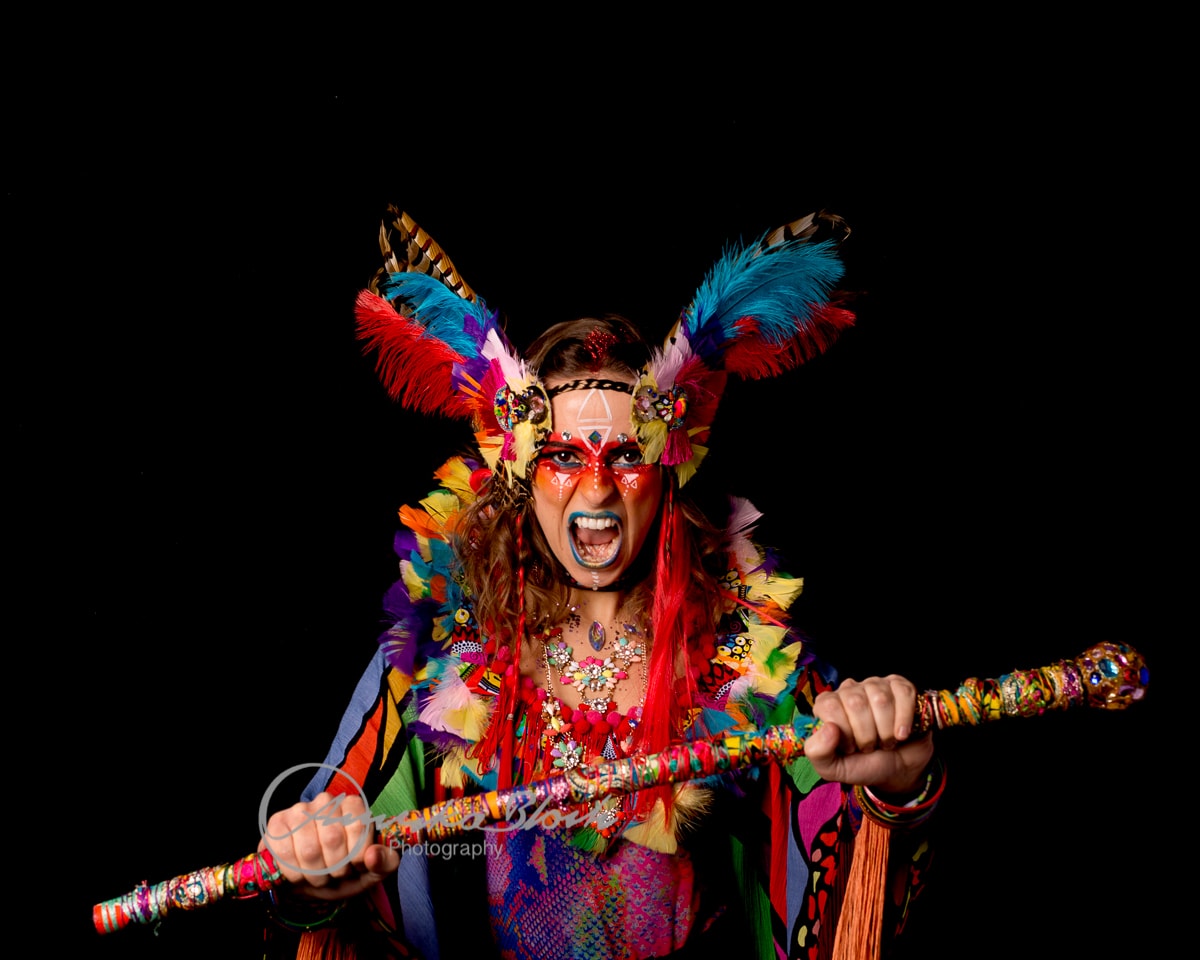 A short while ago I had the chance to work together with the incredible stylist Fran Lee and Hair and Make Up Artist Shari Rendle to bring some fantastic characters to life and then capture them on camera in a fashion photography shoot in Kilburn.
A whole day of fast paced make up changing and hair arranging and hectic costume adjusting in a room full of people was quite an experience and a lot of fun! The models were awesome: all of them professional dancers so they knew exactly how to move and how to pose.
Obviously, fashion this outrageously impractical is not for everyday use: instead it was intended for a show.
But before I go on I wanted to give you a little heads up that I am again taking part in blog circle and will link to a Family Photographer in Houston at the end of this post.
The first set of images was based on a jungle theme: Jungle King and Queen were among my favourites with their coloured head pieces.
Then there was the Steam Punk Explorer with the most gorgeous make up, meeting the wild cat!
Of course there are other creatures as well: meet the zebra and the snake!
By now you can probably guess how much I enjoyed this fashion photography shoot. And when I thought the costumes and hair and make up couldn't get any better we entered the realm Under the Sea.
When I look at these images now I still can't believe the creativity that went into these costumes. With Halloween so close I might get inspired to try my hand at some make up and face painting. I hope my son hasn't set his expectations too high, though…
If you are also getting inspired by this creative photoshoot and are looking for a photographer in West London to work with – get in touch with me: I am looking forward to hearing your thoughts and ideas!
And now as promised I am linking to Jennifer Hicks,a Houston Family Photographer, who is introducing another creative way of shooting a family session: all around a campfire roasting marshmallows.