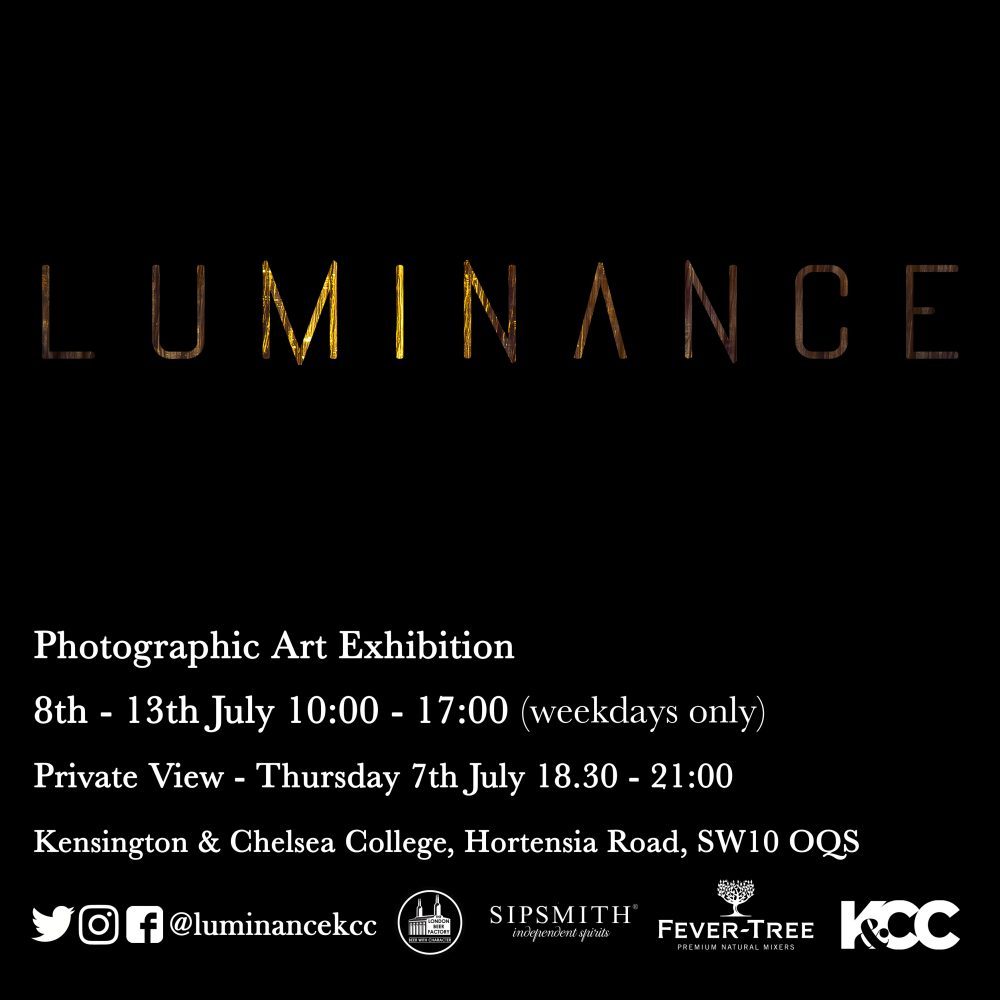 It's almost there – our End of Year Show 'Luminance'. Our whole KCC class is really excited to present our works and there will be lots of different genres and a number of different techniques on display. Have a look at our website and catalogue!
The private view will be on Thursday, 7th July, 18.30-21.00. Music, drinks, snacks, everything you need for an enjoyable evening while looking at inspiring art will be provided.
I am going to show two series of works.
Three images will be of the series 'Release Me' which I have introduced in my blog post 'Altered Reality'. The images are about small creatures trapped in confined spaces and created with my newly acquired photoshop skills. I will display them in 45x30cm on dibond behind acrylic which gives the some depth and glow.
The other series will all be about photography on fabric. I will show a cushion cover that features a patchwork of linen with prints of images that I took on a walk along Portobello Road – through a kaleidoscope. Additionally, I will display a handful of cyanotypes on silk. Here I have layered 2 or more pieces of fabric each with a portrait of a member of my family and toned and hand embroidered them. This is still a work in progress and I am looking forward to seeing the finished product soon!
It would be great to see you at the exhibition!