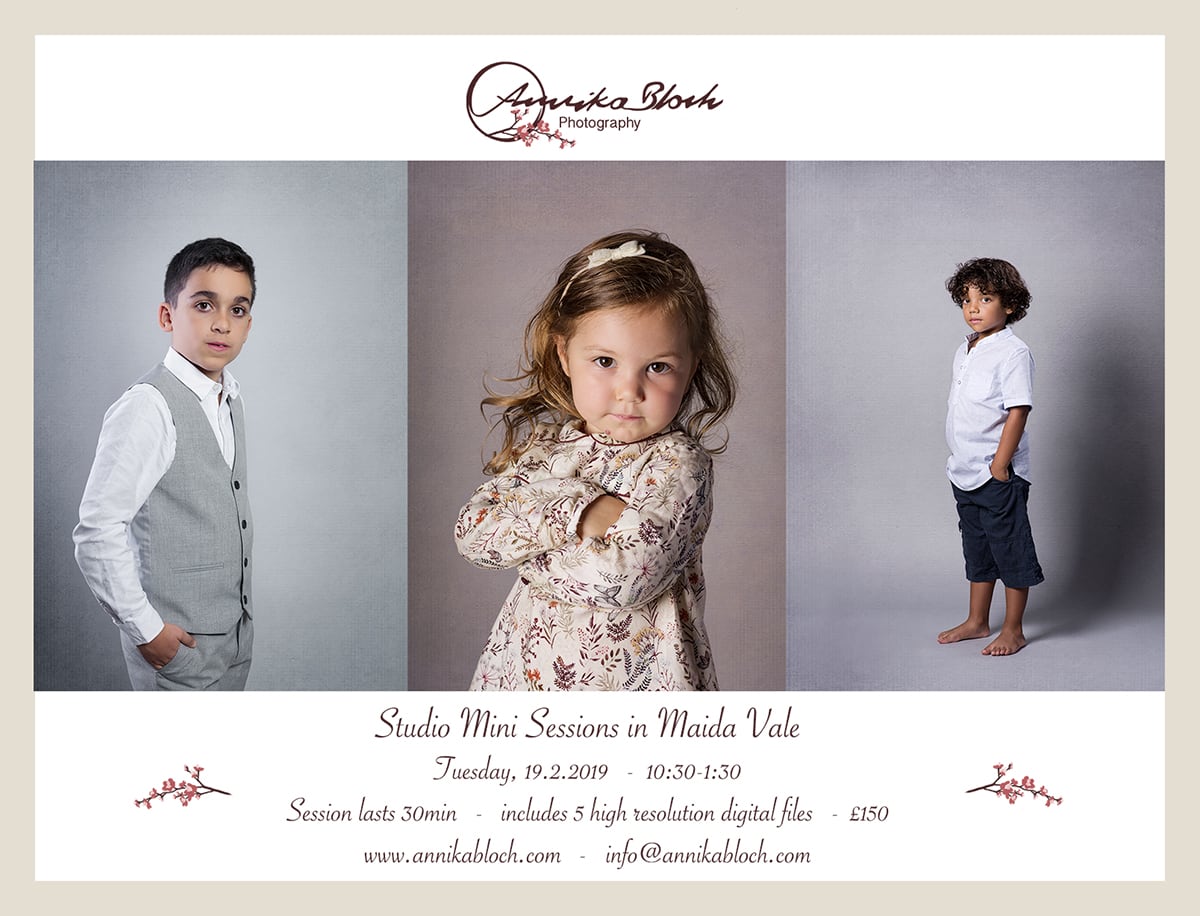 My next set of child photography mini sessions in Maida Vale is coming up:
On Tuesday, 19.2.2019, so conveniently during half term break, I will hold studio photography sessions at the Yaa Centre in Chippenham Mews in Maida Vale between 10:30am and 1:30pm.
Sessions last 30min and you will receive high resolution digital files of 5 beautifully edited images, altogether for £150. A beautiful portrait of your child or children might make a beautiful Mother's Day gift (it's not that long anymore!)
To book a slot, just email me or contact me here. I am looking forward to hearing from you!