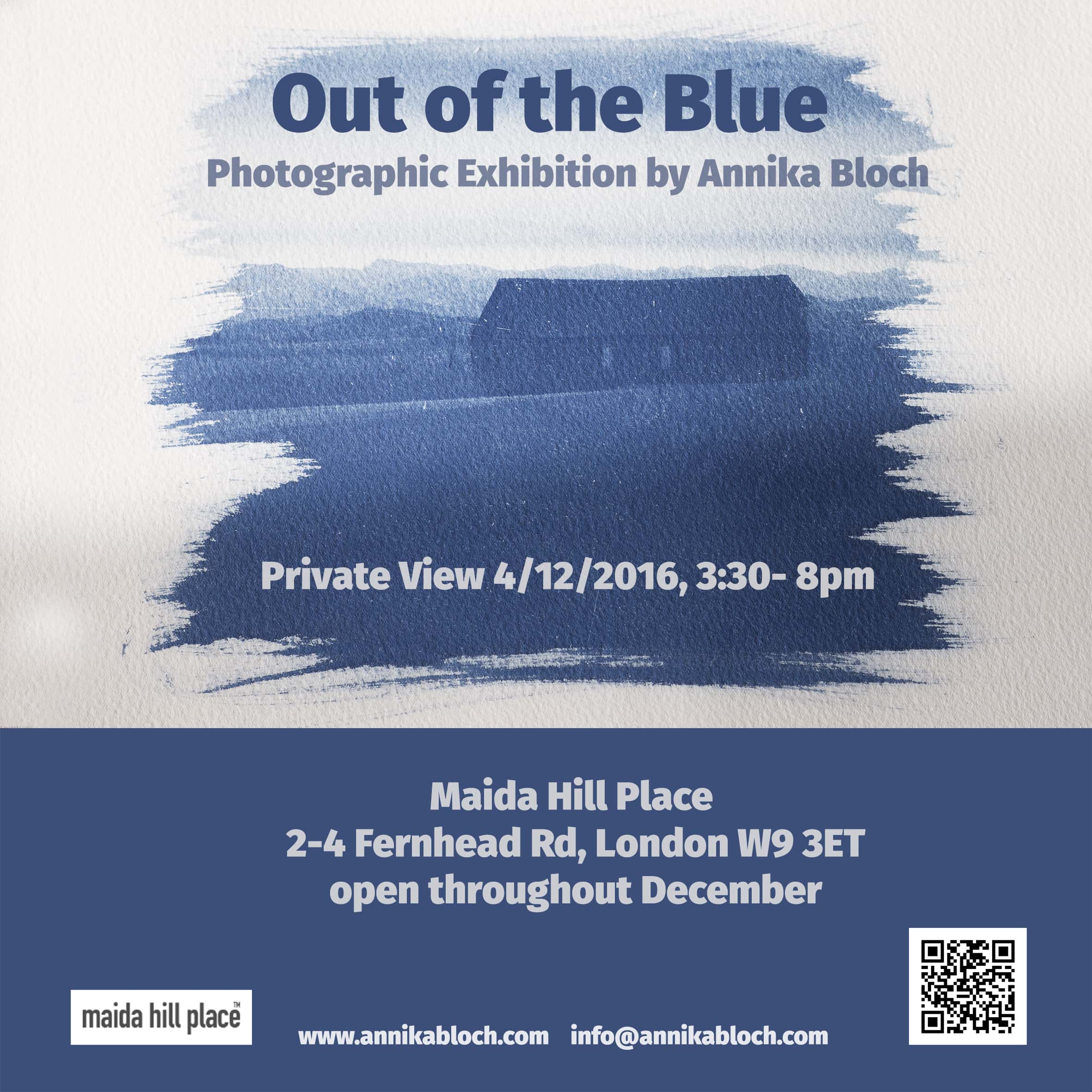 Welcome to Out of the Blue!
The Maida Hill Place is hosting an exhibition of some of my work throughout December. I am looking forward to sharing a variety of pieces with you, with a focus on cyanotypes. Please come and join us on Sunday, 4th of December between 3.30 and 8pm for some art and drinks. And don't hesitate to bring your kids along – I'll bring mine, too.
I am looking forward to seeing you there!