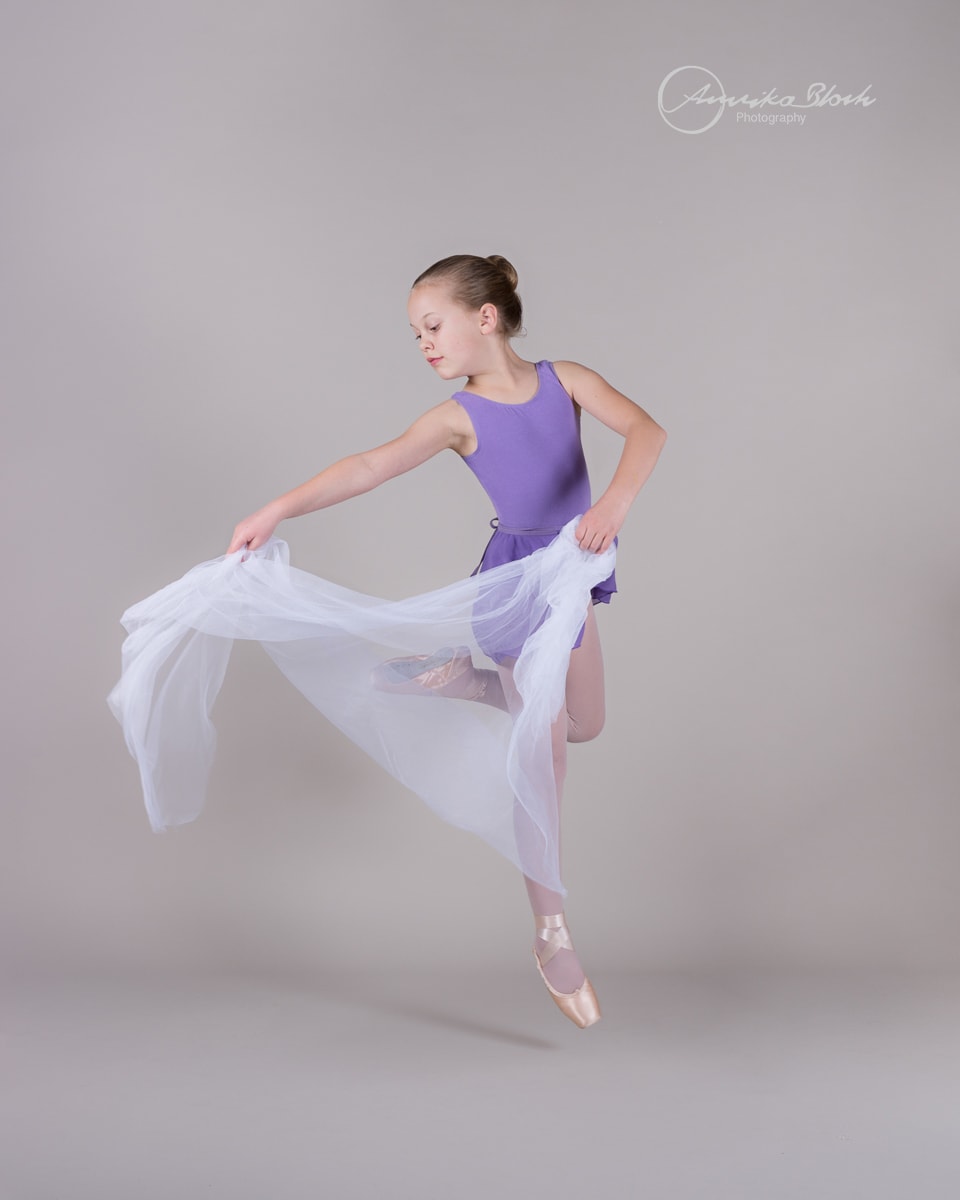 It's pretty grey and wet outside at the moment – a true British November. So I especially enjoyed this light and airy photoshoot with a young ballerina. Enjoy some images of Dance photography in Maida Vale!
It was such a joy to see her enthusiasm and passion for dance and after we switched on some classical music she presented her favourite moves, twirls and jumps. It does help a bit that I used to do ballet as a child but I certainly have to brush up my ballet vocabulary!
I absolutely love it when she used the veil as a prop. It really emphasises the beauty of the movement, doesn't it?
Of course we also incorporated some outfit changes and added some props.
If you know a little bit about my photography you might also know that I love to combine images to show the movement of the child. In child photography sessions or family photography session in my studio in Maida Vale this usually means jumping or twirling. I obviously had to create such a composite image for my young dancer, too!
If you have a young dancer at home, too and would like to capture his or her passion for this beautiful form of movement, whether it is ballet, jazz or any other kind of dance, just contact me and I am happy to talk it though with you!
Blog Circle
This month I am taking part in a blog circle again. This is your chance to see some beautiful work from photographers from all over the world. Next up is Valerie Eidson, an Asheville Family Photographer, with a post about a photoshoot for a family while on vacation. That is such a good idea! Have a look and follow the links until you are back here!
Annika Bloch Photography offers award-winning family, child and dance photography in Maida Vale, specialising in studio photography. In addition, she offers pet photography, head shot photography and commercial photography. Licentiateship with the MPA. Uniquely, she offers to manufacture your portrait as Blue Print.