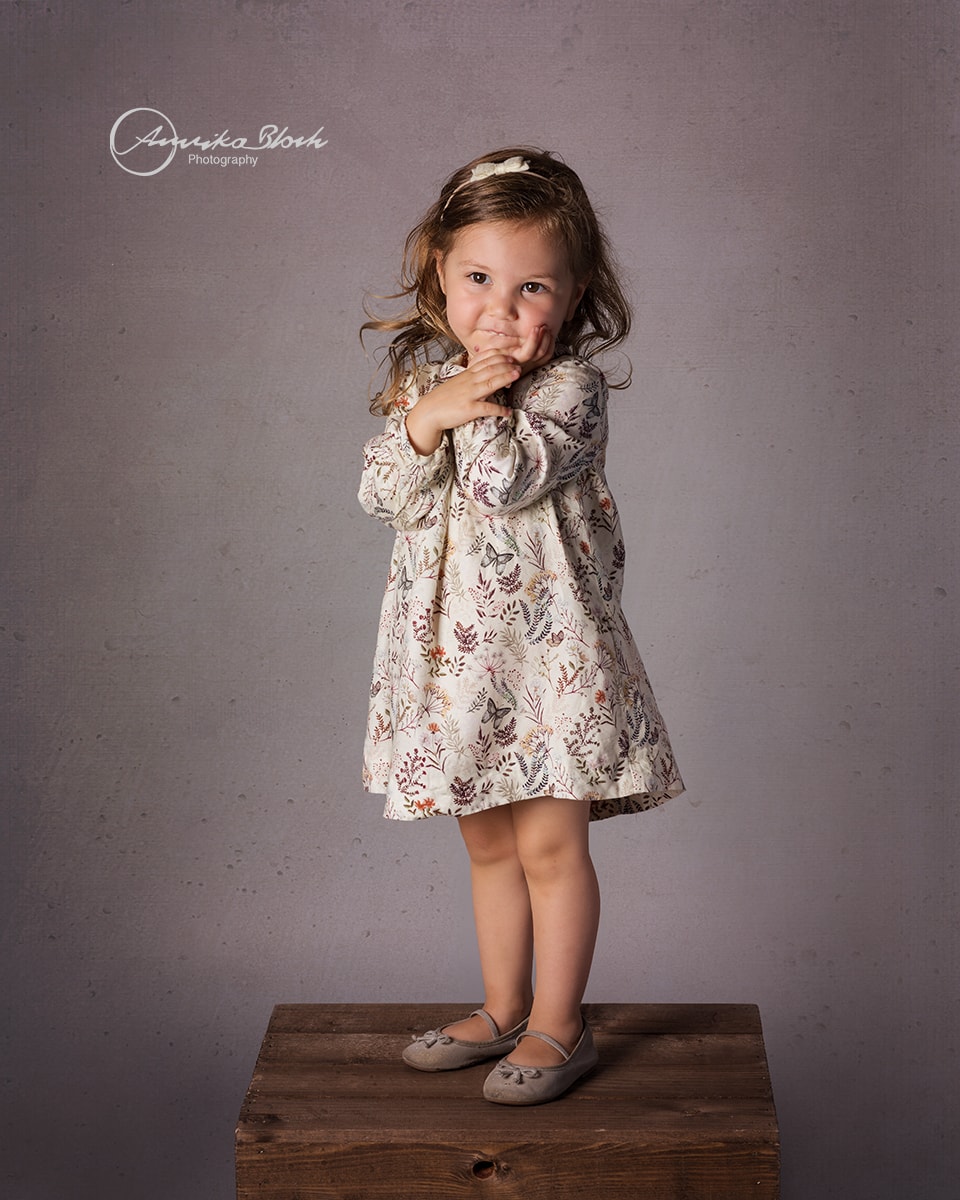 In the middle of the summer holidays I could welcome this little beauty for a photography mini session into my studio in West London. And she brought the sunshine with her! Her sweet giggles and dance moves were such a joy!
She also did bring a whole lot of sweet attitude!
We even managed to get 2 outfit changes into a 30min mini sessions, but I couldn't resist her pretty wardrobe. I just love little dresses. My daughter feels too old for dresses now and only wears them once in a while to make me happy. But luckily I enjoy looking at these pretty outfits in my photo studio once in a while!
But honestly, isn't she just the cutest?