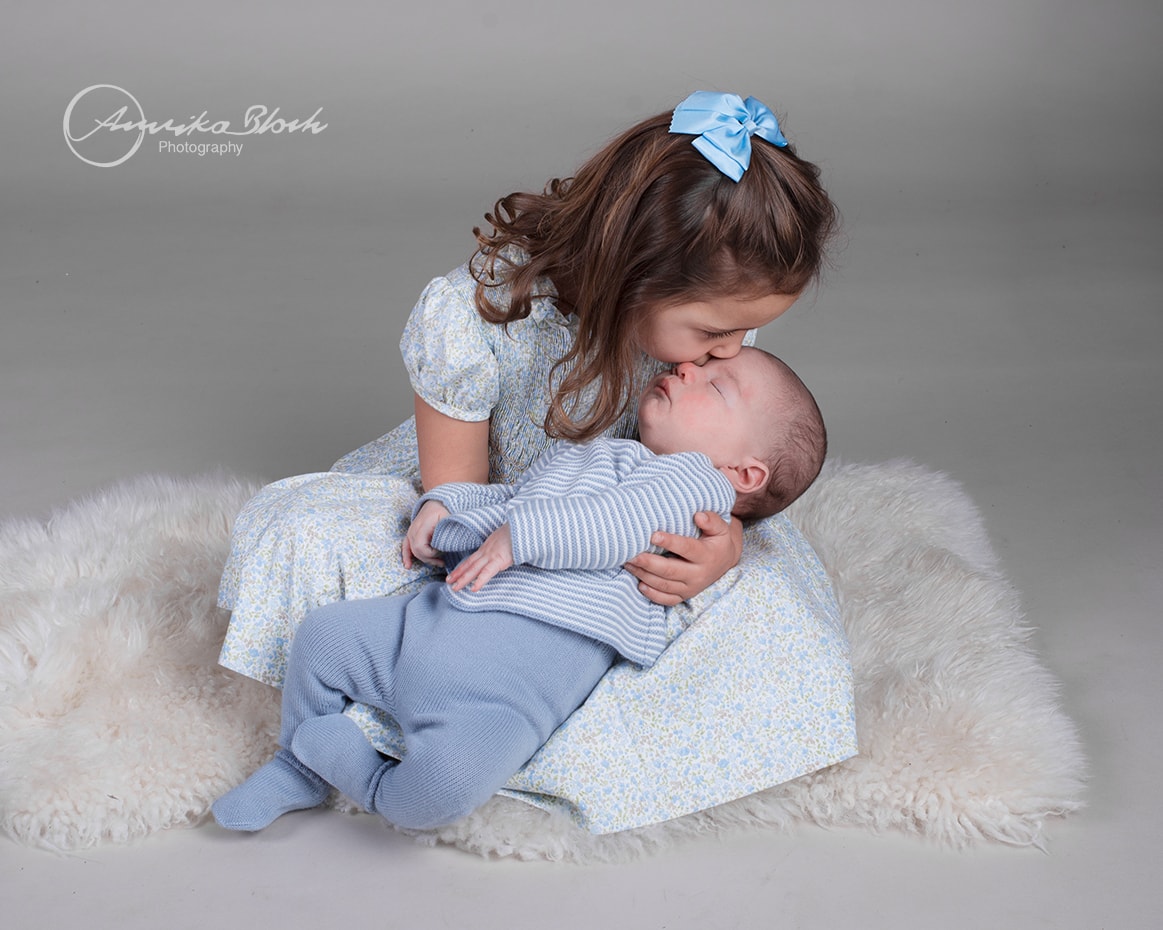 I love it when families come back to my studio and I can see the children – and even the family – grow.
This beautiful family came back after one year and it was a delight to see how much that little girl had grown. They also brought, instead of their family dog who was allowed to join the family portrait last year, a brand new little boy.
To be honest, this is not the easiest age to photograph. He was not little enough enough more to really be a newborn, all swaddled and asleep, but he also obviously wasn't able to properly lift his head and 'participate'. He was such an easy baby, however, and after a brief look around just slept through the whole session.
The love in this family was so palpable, it was a joy to see and capture.
The little girl was an absolute treasure to photograph. Isn't her smile infectious? I think her little brother is very lucky to have such a loving and tender big sister.
Just as in recent months I have joined a blog circle again which, if you follow the links, will lead you to some fantastic photographers and photography related ideas all over the world. Next up is Michele Quattrin, a Photographer in Minneapolis with the spring edition of her client magazine. Such a magazine is a wonderful idea, don't you think?