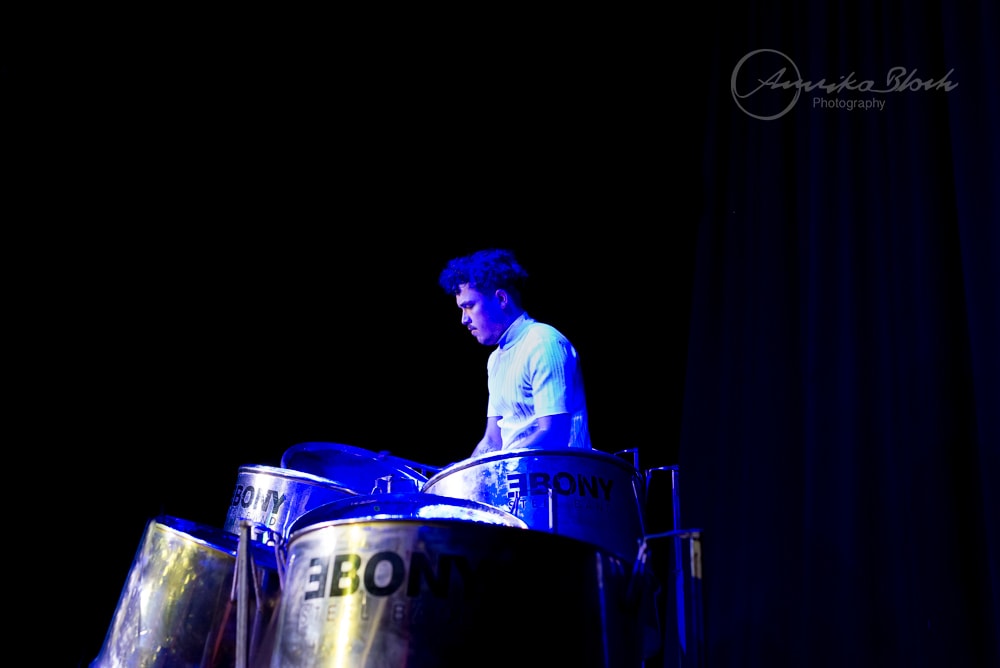 I had the chance to take part in an exciting project of band photography in Maida Vale a while ago: photographing the Ebony Steelband.
I usually hire a room in the Yaa Centre in Maida Vale, London, to set up my studio. The Yaa Centre is also the home of the Ebony Steelband, a highly successful band that has won many awards in the Notting Hill Carnival over several years.
Now they have a special project where they want to show the versatility of steel pans. Originally from Trinidad and Tobago, steel pans are traditionally closely associated with carnival music. On this evening, however, they were recording a piece with a rapper. I can't tell you how surprising and amazing this was! I wish I could post some of the recording here but instead I will show you glimpses of it photographically.
And as if thisI hadn't been convincing enough – while they were waiting for the adjustment of light and sound they spontaneously performed one of the nicest and most cheerful renditions of 'Jingle Bells' that I have ever heard.
Commercial Photographer of the Month
And kind of as the cherry on top I won the title of 'Commercial Photographer of the Month' with the MPA with one of my favourite images from the session.
Blog Circle
This month I am participating in a blog circle again with some wonderful photographers from around the world. Next up is Marisa McDonald who does some beautiful San Marcos Lifestyle newborn photography. Have a look a her images and follow the links until you are back here. This way you will see some inspirational photography.
Annika Bloch Photography offers award-winning family, child and band photography in Maida Vale, specialising in studio photography. In addition, she offers dance photography, pet photography, head shot photography and commercial photography. Licentiateship with the MPA. Uniquely, she offers to manufacture your portrait as Blue Print.