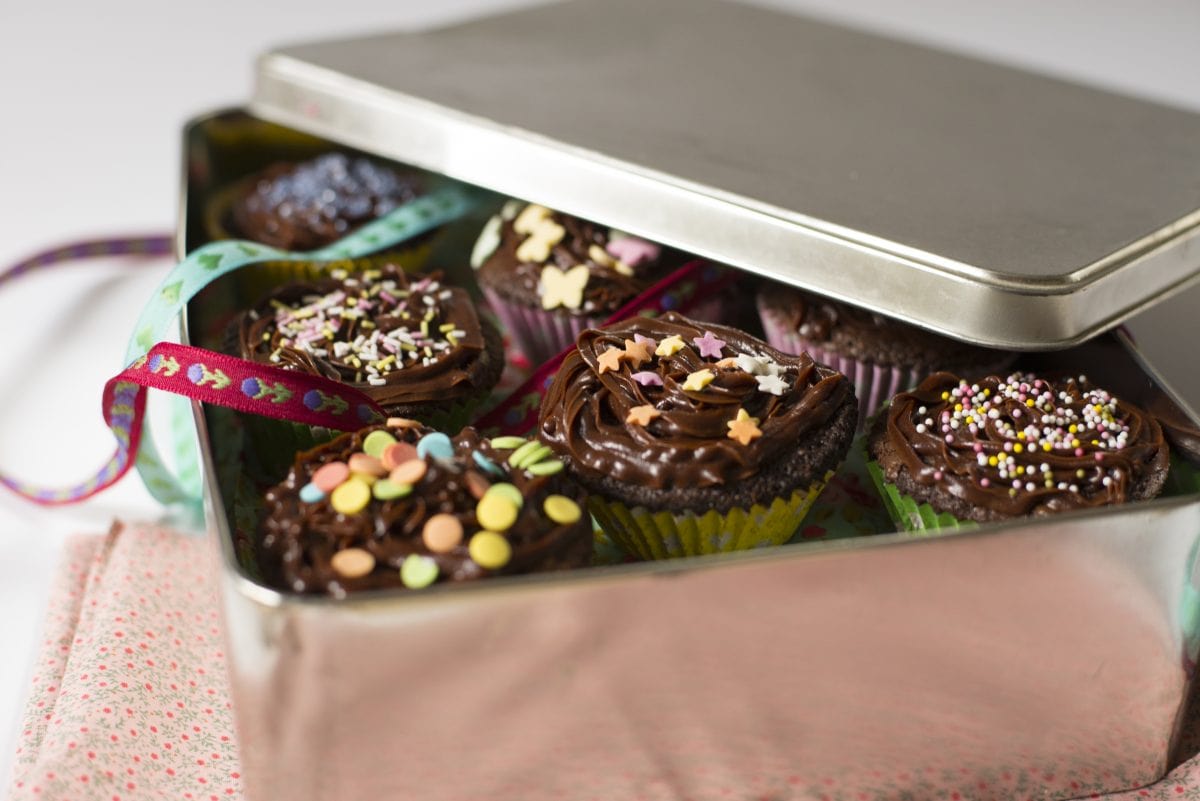 These cupcakes are a favourite with my family and have evolved from our brownie recipe. The recipe is very easy to follow and perfect for baking together with your children.
Makes about 20 cupcakes.
What you need:
150g dark chocolate
200g unsalted butter
3 eggs
200g golden caster sugar
90g plain flour
50g cocoa powder
50g white chocolate
50g milk chocolate
For decoration:
paper cupcake cases
any sprinkles or other decoration
chocolate icing
Preheat oven to 180ºC.
Break the dark chocolate into pieces and melt together with the butter in a microwave until starting to melt. Then carefully stir until everything is melted and there are no lumps.
Then mix together the eggs and the golden caster  sugar until the mixture is light and fluffy. This is best done with an electric hand mixer but a fork will do.
Add flour, cocoa powder and the cooled butter/ chocolate mixture and carefully  stir together until blended well.
Chop remaining chocolate into small chunks and stir into the cake mixture.
Put paper cases into a muffin tray. Fill a table spoon full of cake mixture into each paper case.
Bake in the preheated oven for 25min. The cupcakes will still feel soft when coming out of the oven, they will firm up when cooling down.
When the cupcakes have cooled down, spread some chocolate icing on them. Children love the ready made one but you can also make your own.
Then have fun decorating your cupcakes with as many sprinkles as you like! Enjoy!