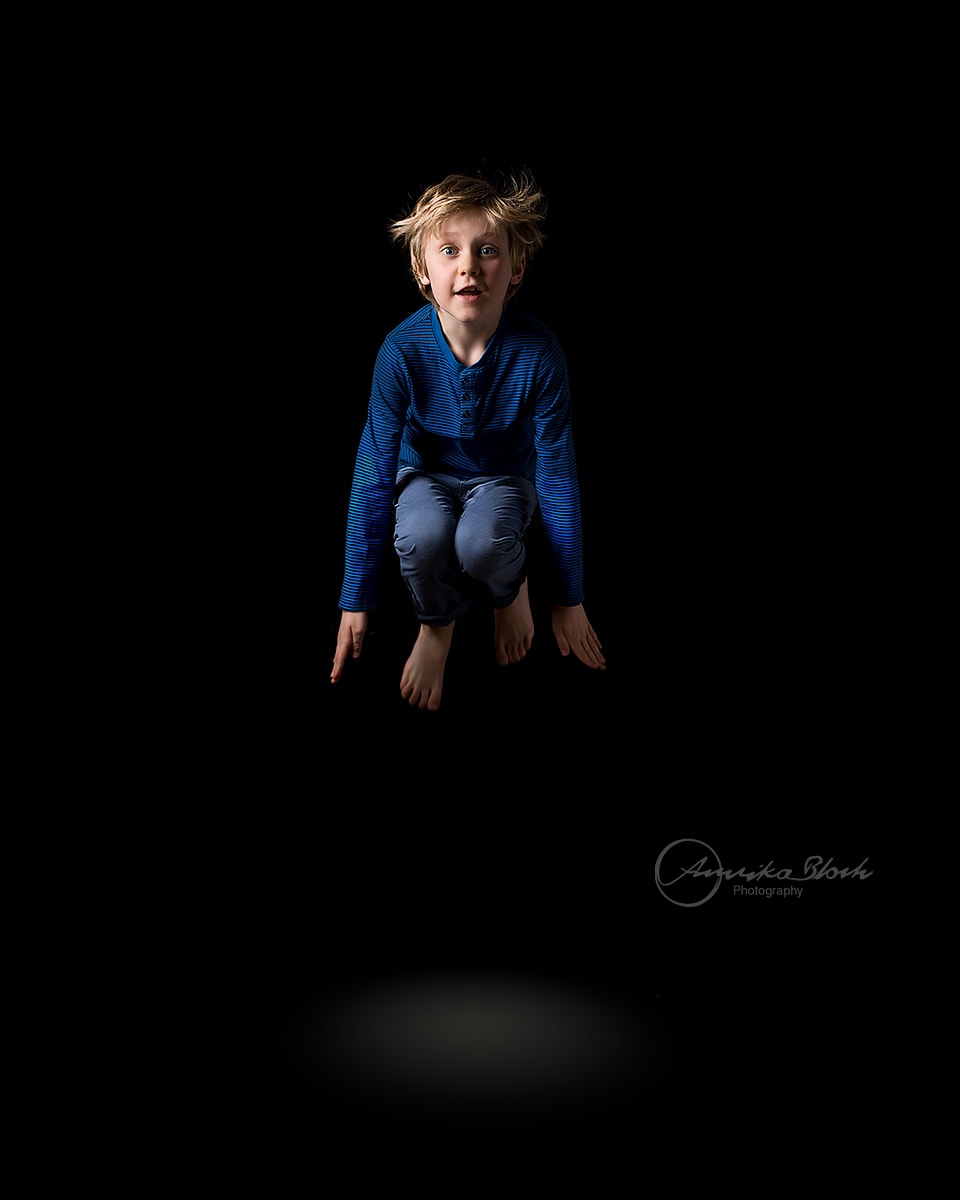 I absolutely love having children with character in my studio.
Very often parents are worried that their child might not cooperate or have too many own ideas during shoot or simply show their 'learned cheese' smiles during the session. But actually that is hardly ever the case. Some children need a little longer to relax, but even during the short mini sessions, I have never had a child who remained stiff or stayed in a learned pose.
Now just have a look at this stunning young man who was introduced to me as a notorious 'cheese' smiler for pictures. He was fantastic during the shoot and showed so many facets of himself and his character.
We were able to create a few classic poses together…
… as well as some more daring ones. I particularly love this one which really shows off his amazing blue eyes!
And as I know that he is a very active boy I wanted to show that as well. Can you tell he really was in his element there? I love showing off a sequence of dancing or jumping images, but this one was too good to not be enjoyed on its own.
Towards the end of the session, when I know we have plenty of images to choose from, I love to get a bit more creative and try some more unusual poses or lighting. In this case, I adored his profile and wanted to show it off.
And as always, if there is anything you particularly like for your own photo session, whether you have seen it on my gallery of child portraits, on google images, pinterest or simply at a friend's house – let me know and we will create something special for you together!
I am more than happy to help you with the best way to print your images. And if you are looking for some creative ways to display your images at home, Lindsay Herkert, an Austin Family Photographer, has lots of brilliant ideas. Have a look!