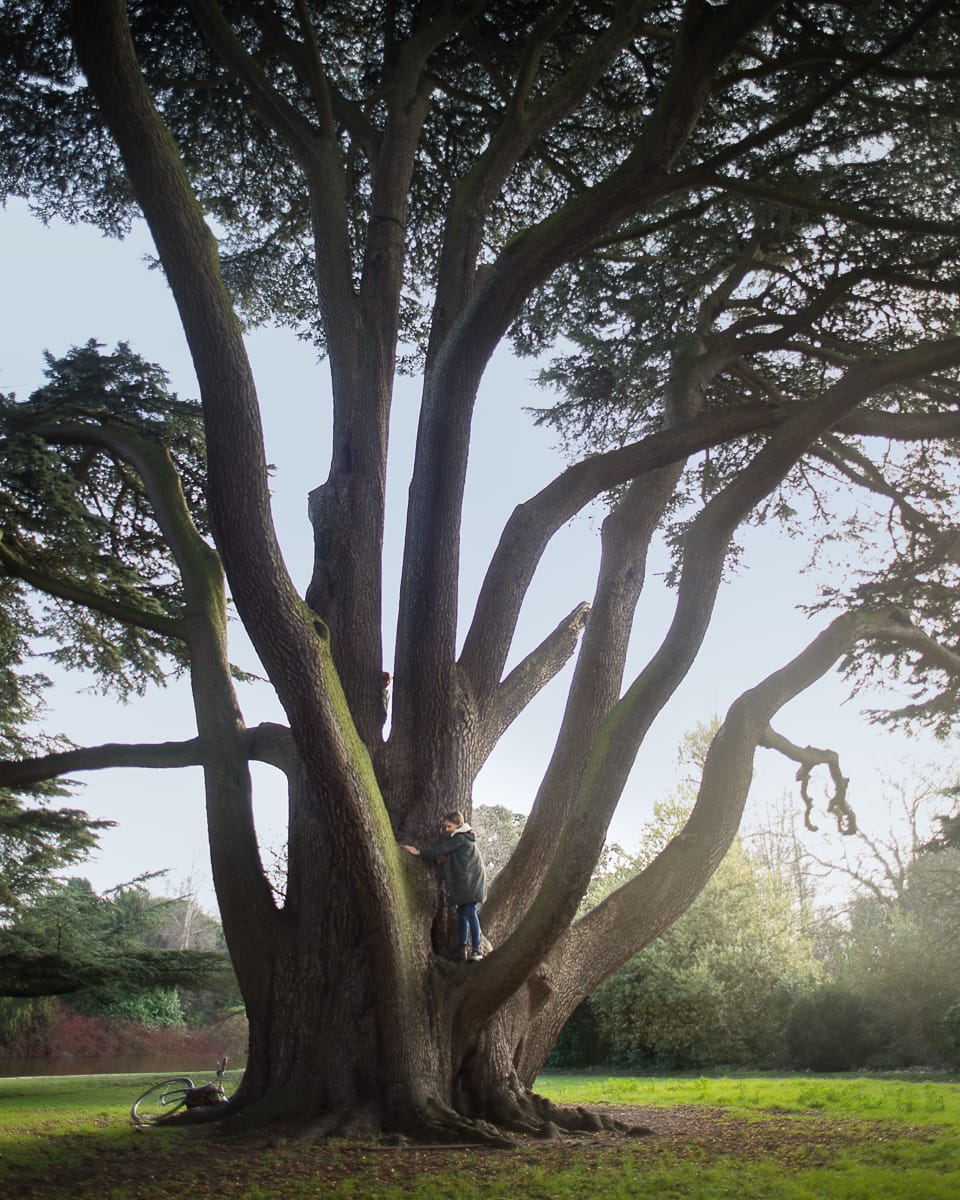 Climbing Trees and Rope Swings at Osterley Park and House
I have recently posted a lot about my studio sessions. You might get the impression that I am never leaving the house! But actually we are quite an 'outdoorsy' family and try to escape London as often as possible. We don't always have the time to go away for a whole weekend. But if we can see some green for at least a few hours that makes a big difference for our week. London has amazing parks. And we do love them and spend a lot of time there. But once the kids are a bit older, they do get bored of the playgrounds and are looking for adventure. And that is difficult in a lot of the parks (apart from Hampstead Heath probably).
Anyway, a while ago we decided to join the National Trust as their properties always make a nice destination for a weekend trip and are often very, very impressive and beautiful. It was a win-win, because the we adults enjoy the houses, the history, the beautiful nature and the cake; while the children enjoy the trees, the woods, the wilderness – and the cake. Just never forget the wellies!
One of these properties is Osterley Park and House. It makes for a perfect few hours that you feel like you are somewhere far away in the countryside when in fact, it is only a little bit further than the North Circular. We have been there twice in recent months and fully enjoyed both visits. All the images are from October (they make a fantastic Halloween Trail there) and February. If the kids summarised the park they would probably say: that's the one with all the climbing trees and the awesome swings! And it is! I am not going into the history etc of the house but instead I will focus on what is really important: the trees with their endless possibilities for fearless climbing, dizzying swinging and creative den building. I am hopeless when it comes to naming tree species but the children quickly named them to "gnarly tree" and "gigantic tree" and "split tree" and so on.
And for those children (and adults) that are not so much into climbing there are quite a few rope swings that want to be tried out! You can imagine the shrieks and laughter!
And then there is the possibility for den building all year round, in autumn they had campfires where you could roast marshmallows and now in spring you can enjoy the flowers coming through. I feel the children do get a sense of the changing nature throughout the year but even if they are not that interested in that: at the very least they come home with rosy cheeks, a healthy appetite and tired enough to fall asleep quickly.
As usual I am also encouraging you to have a look at what other photographers in the big wide world are doing. For example Michele Quattrin, a Minneapolis Child Photographer, has some wonderful ideas for 1st birthday photo sessions. And if you continue to follow the links you will find some more wonderful photography related content. Maybe there is something you really like and would love to do for your next photo session? Let me know – and I am always happy to discuss your ideas and try to make them happen!