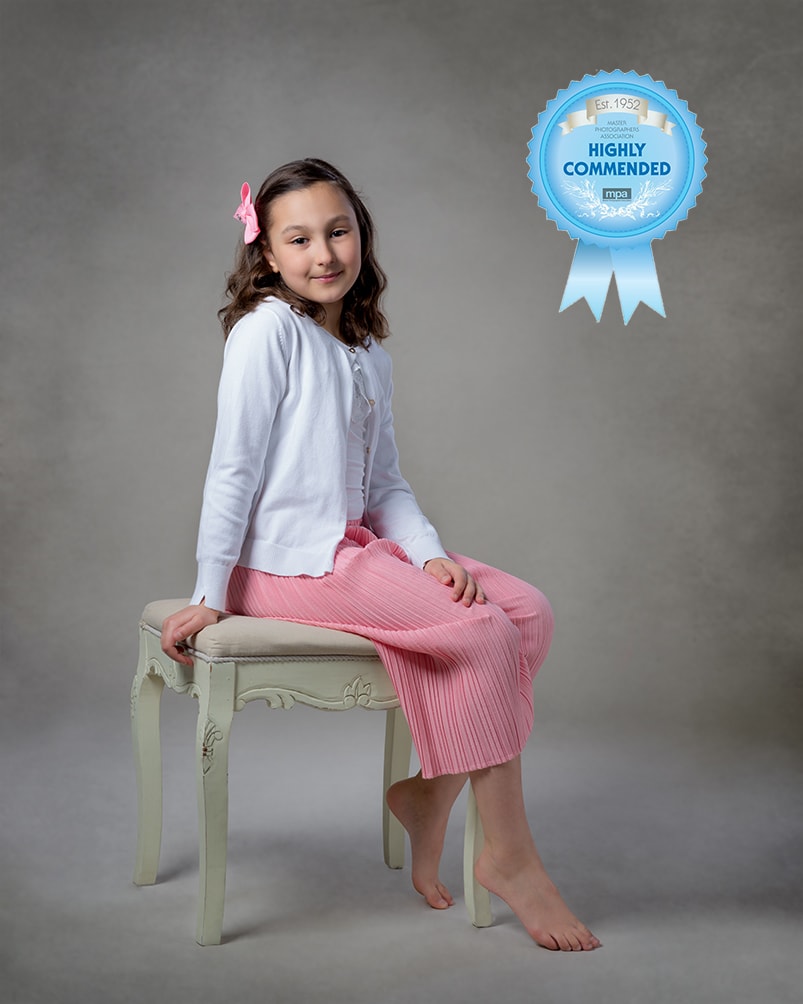 Classical Portraits of a beautiful girl – a photography mini session in Maida Vale
I haven't shared images from my sessions for a while, so I thought it really is time for it again.
This beautiful girl came to my studio for a mini session which lasts 30min and we captured some beautiful classical portraits.
As I can't usually offer any major outfit changes during a mini session she did a very clever thing which I always recommend and layered her clothing. So by simply taking her cardigan off, her outfit changed a lot. And isn't that a gorgeous top?
As there is only limited time, we don't have the opportunity for background changes either, but that doesn't really matter as I can always adjust the background afterwards during the editing and really give the images some more oomph. Just compare these two images: they had the same background originally.
One thing that so far ALL children loved is the 'jumping' image and she was no exception! Just look at that happy face!
And as a special joy for me, one of her images even came 'highly commended' in the monthly critique of the Master Photographers Association, an association I have recently joined and which has proven a great source of development and inspiration. I am sure I will tell you more about it soon!
I have been asked for new dates for mini sessions and will set them up again before the summer holidays. If you are interested in a slot, just let me know and you will be among the first to get offered a slot.
As I have already done in previous months I joined a few other photographers all over the world again in a blog circle to share our love for family and portrait photography. We all have very different styles and approaches and it is always a joy and inspiration to see what others do. So please do have a look at the Albuquerque newborn photography of Stacey Adams who shares a beautiful life style maternity session and then follow the links around until you are back here. Enjoy!