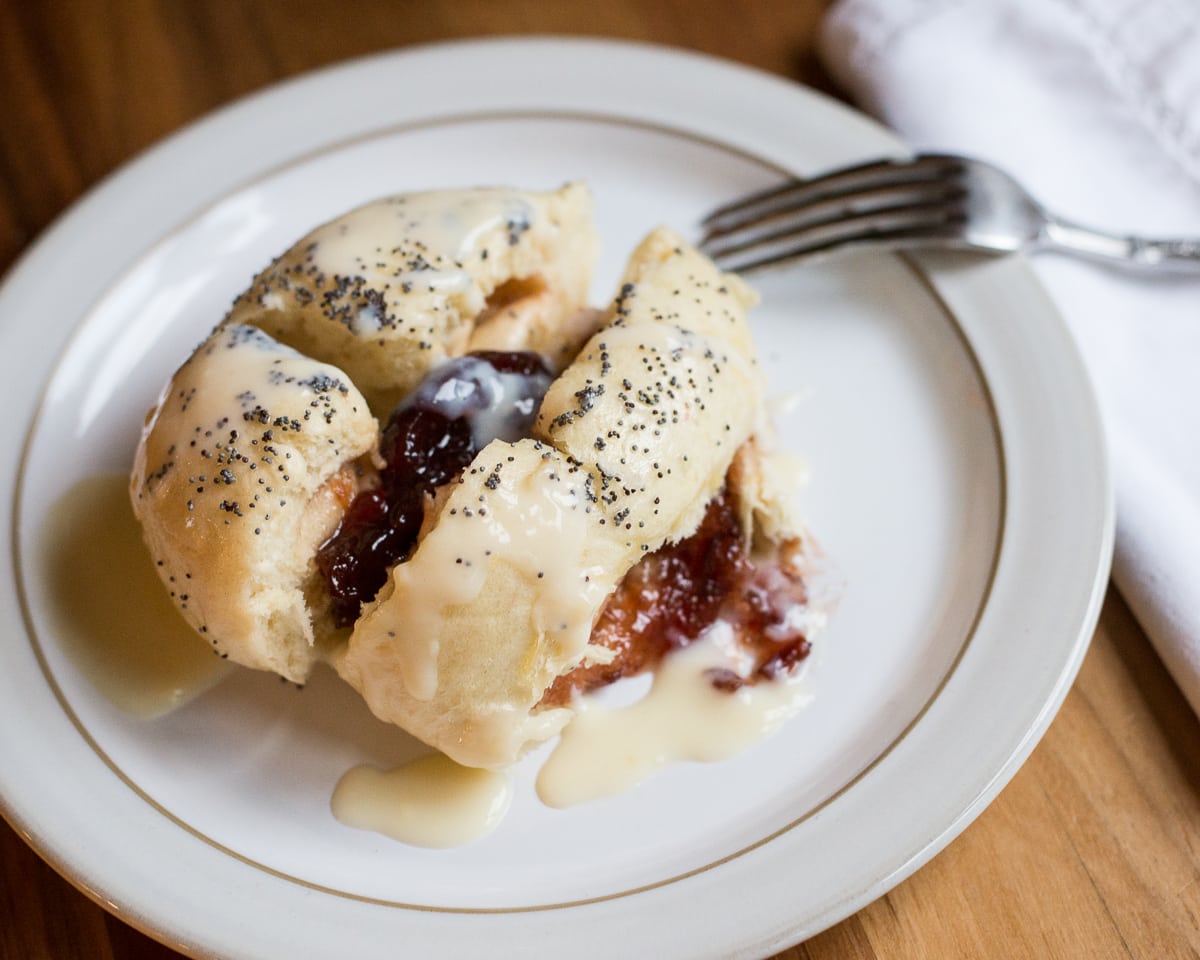 I don't know about you but I am more and more often not looking forward to dinner time, or more precisely, to cooking dinner for the family. And it's not even the cooking itself that bothers me but that I am struggling to come up with meal ideas for my family. I really don't mind the cooking – but it can be extremely unrewarding. There is always someone who moans or is picky or doesn't like (or even want to try) what's on the plate, so experimenting with new recipes tends to be disappointing. But on the other hand, making the same 3 or 4 dishes that are approved by the whole family again and again and again is really not an option either. Where is the fun in that?
So I selfishly thought of myself and how to make cooking fun and more rewarding and turned it into a photo session. It really worked for me, because I knew that even if the family disapproved of the dish, I would have the images to enjoy. And as everyone at the dinner table actually DID approve and loved the dish, I thought I can as well publish the recipe and images here and share my success with you.
Oh, and talking about photography inspiration: I am taking part in a blog circle again this month with the link at the bottom of this post leading to quite a few photographers from all over the world, giving some beautiful insight into what they are up to. Just follow it around until you are back here.
But for now back to the sweet dumplings. Maybe I should start with why I chose this recipe. "Germknödel" are a childhood memory for me. The name means "yeast dumpling" and the dish originates in Austria. I am German, not Austrian (and not even from southern Germany), so even as a child these sweet dumplings were a little exotic and a rare treat. But I loved them and hoped my children would love them, too.
So here is what you need to make 10 delicious dumplings:
500g strong white flour
3 tbs sugar
1 tsp salt
2tbs dried yeast
250ml warm milk
2 beaten eggs
30g melted butter
1 jar plum jam
a few tbs blue poppy seeds
First you mix the flour, salt and sugar together in a big bowl.
In a little bowl you mix the yeast with a few spoonfuls of warm milk until it is smooth and then add it together with the rest of the milk, the butter and the eggs to the flour mixture.
Knead well on a lightly floured surface for about 5-10 minutes and then leave to rest, covered with a clean dish towel, until it has roughly doubled in size. There is something about kneading a yeast dough – I just love it! So do the kids. That's always one step where I have plenty of willing helpers, poking their fingers into the dough.
It's always a slightly disappointing step to knead that dough, that has risen so beautifully, again as it immediately collapses. Anyway, divide it into 10 little balls that you flatten out and then drop a dollop of plum jam into the centre of each of them. Take up the rim and pinch together to really trap that jam inside the resulting dough ball. The first one is usually a mess as the dough circle is not big enough, or there is too much jam, or the dough is too thin, then there is jam squeezing out of unintended openings and the 'jammy' dough won't stick together properly… you get it. But the second one will be better.
The filled dough balls will need to rise again, best on a baking sheet covered with a clean towel until they have again doubled in size.
Now comes the difficult part. The buns need to be steamed. You could do in a steamer basket, lined with baking parchment. The traditional method however, and much more exciting, is to brush a cotton towel with melted butter and attach it to a big pot that's partly filled with water. You can use yarn around the rim of the pot to keep the towel in place. Just be careful that neither the fabric nor the yarn are exposed to the heat source. Once the water is boiling and there is plenty of steam, carefully place some of the filled dough balls on the fabric, then cover the pot with a lid and let the buns steam for 15min.
After 15 minutes the buns will have a much more solid consistency. Take them out of the steamer, brush with some melted butter and serve with vanilla sauce and blue poppy seeds.
I have to say, preparing these was fun and not too much work as there is mainly a lot of waiting involved. And apart from me having fun with the camera while cooking, the best was that the whole family loved them – even the fussiest of them all. (Well he ate half a dumpling, assured me they were delicious, then opted for some plain leftover pasta, but hey – that was better than usually!)
As mentioned earlier, I am taking part in a blog circle with some other photographers and the next one up is Lindsay Herkert, an awesome Austin Family Photographer who is documenting the purchase of a new home for a family.