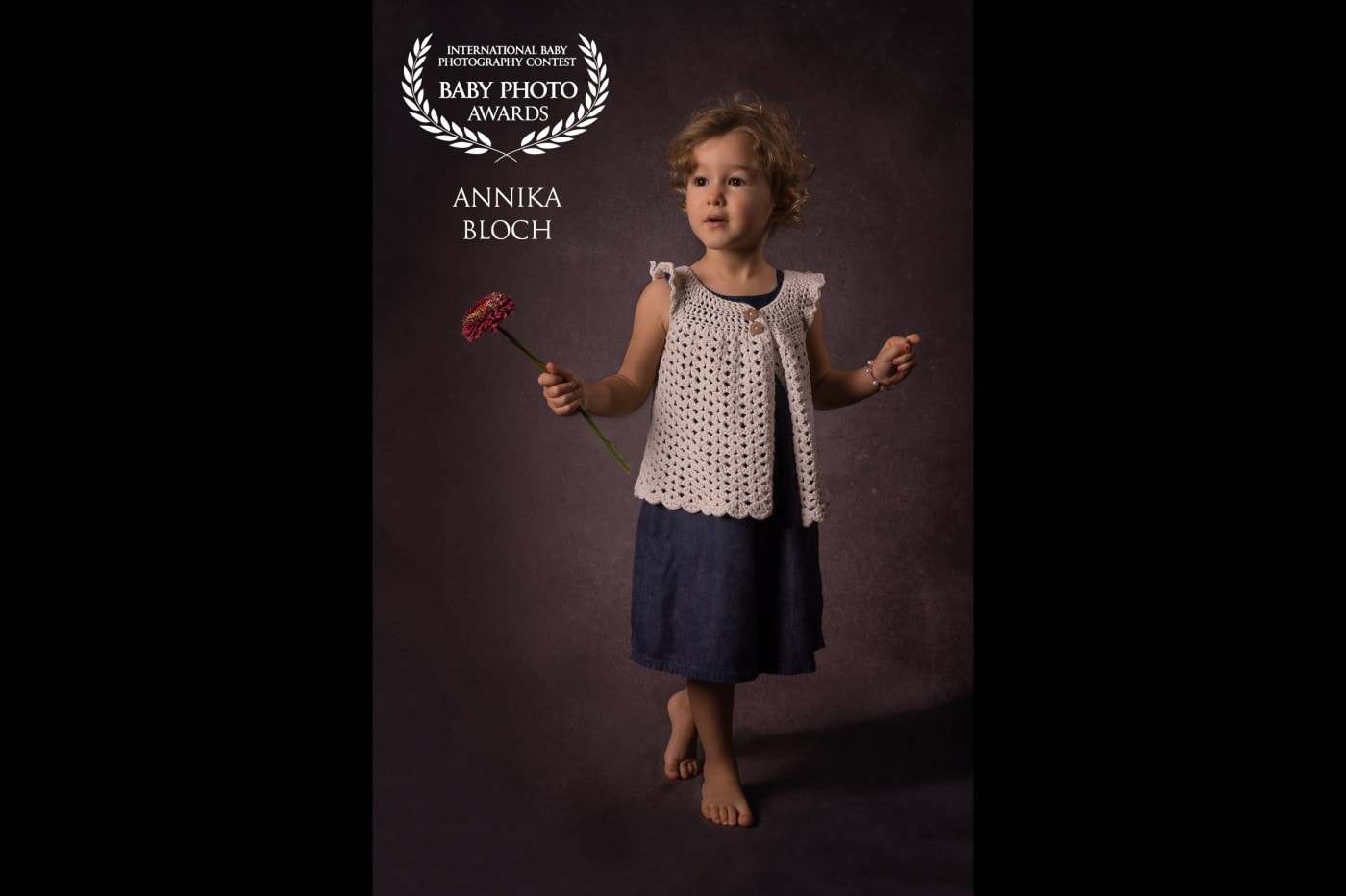 I had another very cute toddler in my studio. She had the most gorgeous curls and sweetest smile! And in spite of her very young age she had very clear ideas about outfit changes and fashion.
With toddlers I always start by having mum in the frame with them, maybe looking at a book together, to get used to the lights and set up. When mum (or dad) then go out of the frame, the little ones often want to follow them. I find it easiest to give them something to sit on, so they stay in the light and we can chat a little while they are getting comfortable.
Most of the time she was following her mum with her eyes but when she got the flower she was really interested in it and so, so gentle. Giving them something to hold is the best way to distract them and flowers always make for pretty props.
Her mum brought so many beautiful outfits to choose from, it was a pity we didn't have the time to photograph her in all of them. But my favourite is this denim dress. Isn't it absolutely gorgeous?
And as an added bonus to this already fantastic session, one of her flower images won me another award in the International Baby Photography Contest! I just love how graceful she looks here. A future ballerina?
I am participating in a blog circle with some amazing photographers again this month. Next up is Danielle Danver, a Berks County Photographer, with a post about a beautiful maternity session. Have a look and follow the circle for some inspiring posts!