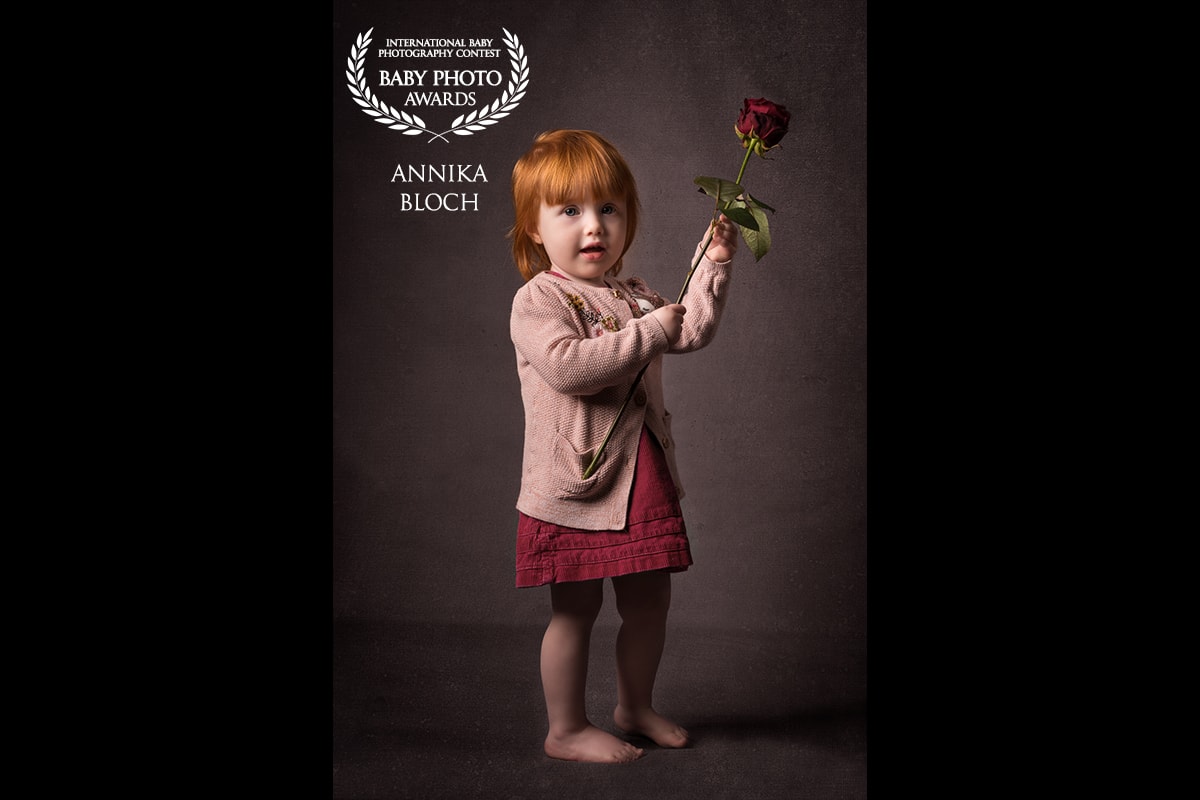 I had a fantastic start into the sessions this year with some sweet toddlers for fine art photography portraits in my studio in W9. This little girl captured me with her gorgeous smile and beautiful hair! Isn't she a doll? She is exactly how I picture the famous English Rose.
We played a bit in the studio to get her used to it and she really liked out old arm chair. It is actually a bit to small for an adult to sit comfortably but was perfect for her size. And -of course- I just had to give her a rose to hold on to (one without thorns, obviously). It was so sweet how the flower immediately put a big smile on her face. Her mummy had to come again and again to smell it. And in no time at all the rose was used as a wand…
I would have serious trouble resisting those big blue eyes. She could probably get anything from me…
And as an additional nice surprise this image of her won an award in the International Baby Photography contest. I think that is very exciting and I am very happy about this!
If you would like to see some other photographers' work you could do so by following our blog circle. Just follow the links until you are back here. Next within this circle I would love to show you the work of Sweetlivphotography, a Rochester, NY Family Photographer with a sweet newborn home session. Go have a look and enjoy!