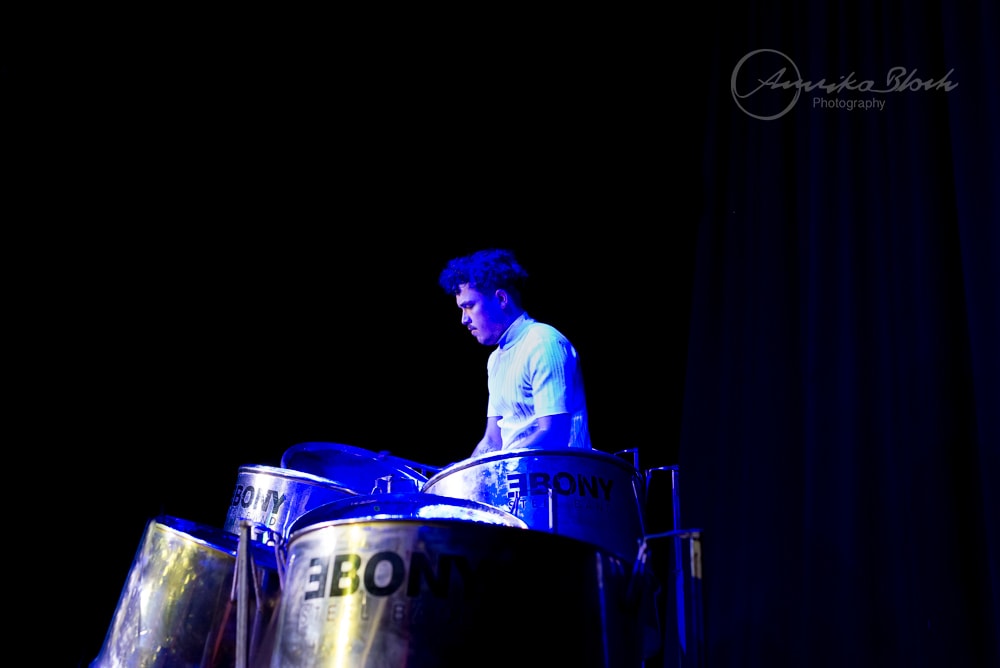 I had the chance to participate in an exciting project a while ago: photographing the Ebony Steelband.
I usually hire a room in the Yaa Centre in Maida Vale, London, to set up my studio. The Yaa Centre is also the home of the Ebony Steelband, a highly successful band that has won many awards in the Notting Hill Carnival over several years.
Now they have a special project where they want to show the versatility of steel pans; originating from Trinidad and Tobago, they are traditionally closely associated with carnival music. On this evening, however, they were recording a piece with a rapper: I can't tell you how surprised and amazed I was! I wish I could post some of the recording here but instead I will show you glimpses of it photographically.
And as if I hadn't been convinced enough – while they were waiting for the light and sound to be adjusted they spontaneously performed one of the nicest and most cheerful renditions of 'Jingle Bells' that I have ever heard.
This month I am participating in a blog circle again with some wonderful photographers from around the world. Next up is Marisa McDonald who does some beautiful San Marcos Lifestyle newborn photography. Have a look a her images and follow the links until you are back here if you want to see some inspirational photography.